Nicki Minaj knows exactly what the boys like in her playful new video for "The Boys," the first single off Nicki's re-release Pink Friday: Roman Reloaded – The Re-Up.
The Young Money diva,  accompanied by Cassie, bares nothing but leg and cleavage-baring outfits in the  colorful Colin Tilley-directed clip.
At first, I was not too thrilled by the track itself. But, the video served it's purpose by creating a visual that would make me enjoy the track more than I did before. Job well done Barb.
See what I mean by taking off into Nicki's world below…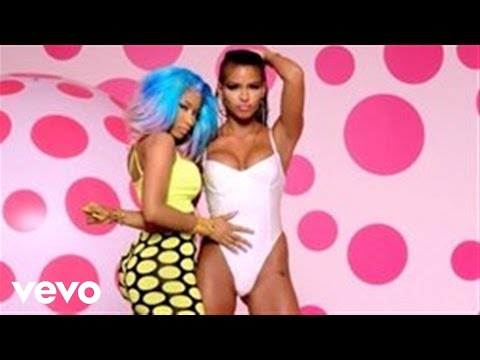 THOUGHTS!?